Send a Friend & Get $20 Off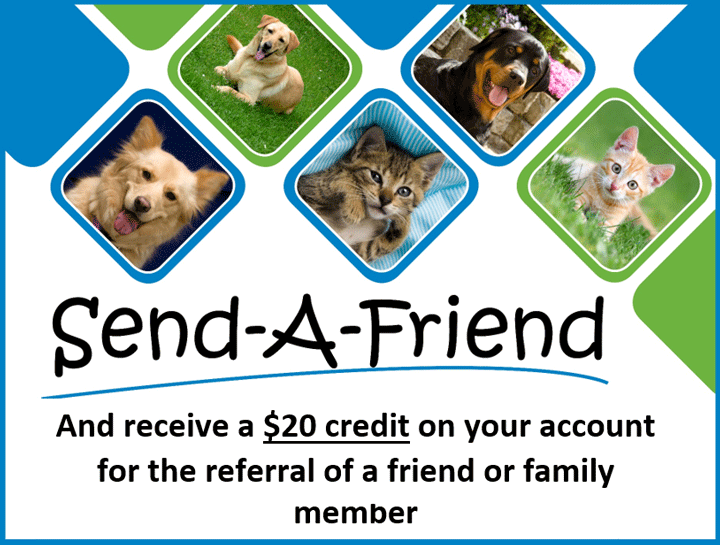 September 1, 2020
Do you want to save $20 on your pet's next visit to Cologne Animal Hospital?
Just tell a friend or family member about our hospital, give them a referral card (they can be picked up at our front desk) and ask them to mention your name when they book a new client appointment. We will instantly credit both of your accounts with $20 for use on your pet's next visit.
We appreciate the confidence you've shown in us by telling your friends about our hospital, and love having you as part of the family!